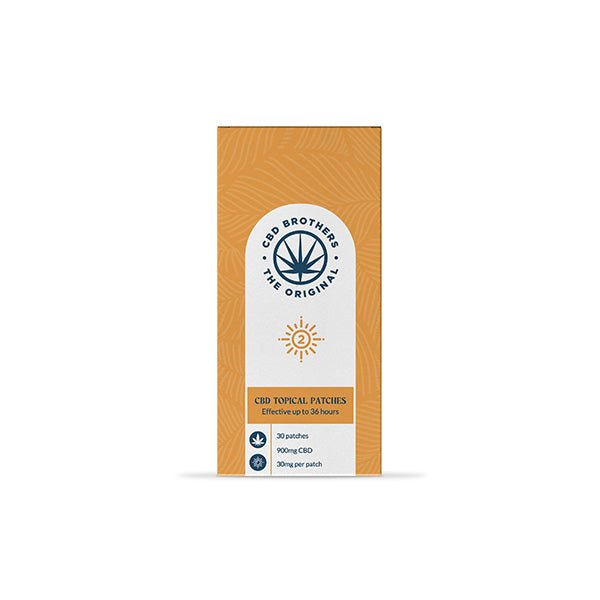 CBD Brothers Patches are the perfect way to get your daily dose of CBD with 0% THC. Each patch contains 30mg of high-quality CBD that is delivered over 12-36 hours. It means you'll get all the benefits of CBD throughout the day and into the evening.

These patches are perfect for those who want to experience the full benefits of CBD without having to worry about taking it multiple times throughout the day. Just apply the patch to the target area and forget about it until it's time to remove it.

These CBD patches are great to use with CBD Brothers' own Oils and Capsules.
Made In The UK
900mg CBD Topical Patches
30 Patches Per Pack
30mg CBD Per Patch
Effective Up to 36 Hours
Patch Material:
Face Sheet: 0.102 mm clear FT-200 polyethylene
Adhesive: Moderate molecular weight, non-crosslinking, Acrylic co-polymer pressure sensitive adhesive.

Ingredients: CBD Isolate – Hemp Sativa.
See Our Most Commonly Purchased Items Below!