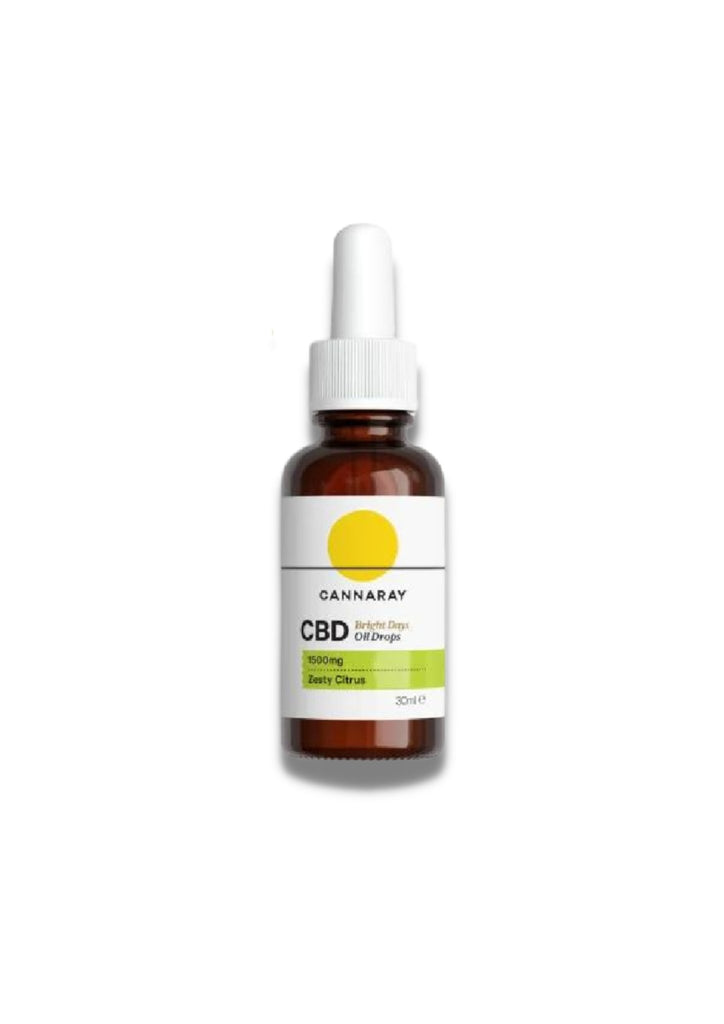 Meet the Bright Days CBD Oil Drops; a supercharged blend of premium CBD and coconut oil, giving you a citrus-fresh zing from morning till night. Natural flavours of zesty lime and aromatic juniper make every dropper a joy.
Cannaray CBD reviews have been exceptional, from their high quality ingredients with their triple lab testing to ensure the very best experience. If you decide to choose Cannaray as your brand of choice, you know what to expect! Cannaray CBD also have their Cannaray gummies, capsules and oils! And Cannaray CBD is of course backed by the wonderful Claudia Winkleman!
Cannaray CBD are one of the fastest growing CBD brands in the UK, and for good reason. The Cannaray collection include Oil Drops Bright Days and Night Time, Capsules, Gummies and a Muscle Balm. Give Cannaray a try today, brought to you by Associated CBD, the Uk's favourite CBD Marketplace!
1500mg 30ml containing 5% CBD
Vegan
THC Free
Triple Lab Tested 
Delicious
See Our Most Commonly Purchased Items Below!