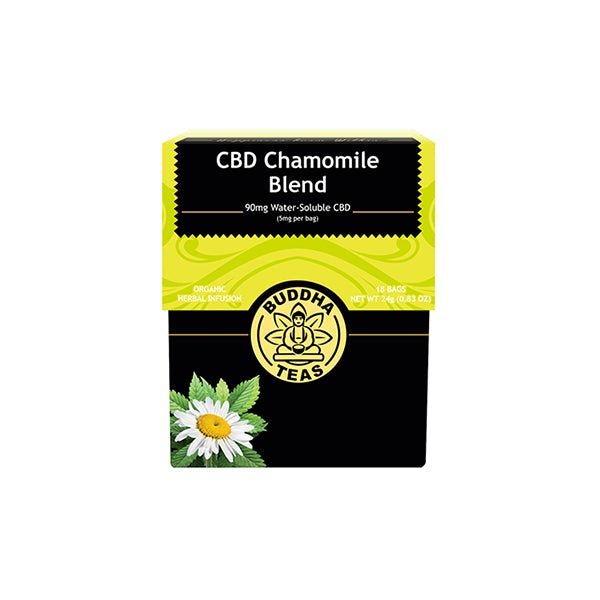 5mg CBD tea bags infused with chamomile, lavender and soothing lemon balm. The smoothest and most warming cup of tea you'll ever enjoy. These tea bags are processed in such a way that 
all of the CBD is extracted into your drink.
- 0% THC
- Natural ingredients
- Water-soluble CBD
- 5mg CBD per tea bag
- 18 bags per box
This product is VAT exempt and you won't be charged VAT! (This applies to all Tea and Coffee CBD products)Ingredients:
 Chamomile 60%, Lemon Balm 30% Lavender Flowers 8% Full spectrum water- soluble Cannabidiol (CBD) Hemp Extract (1.9%) THC level<0.2%
See Our Most Commonly Purchased Items Below!