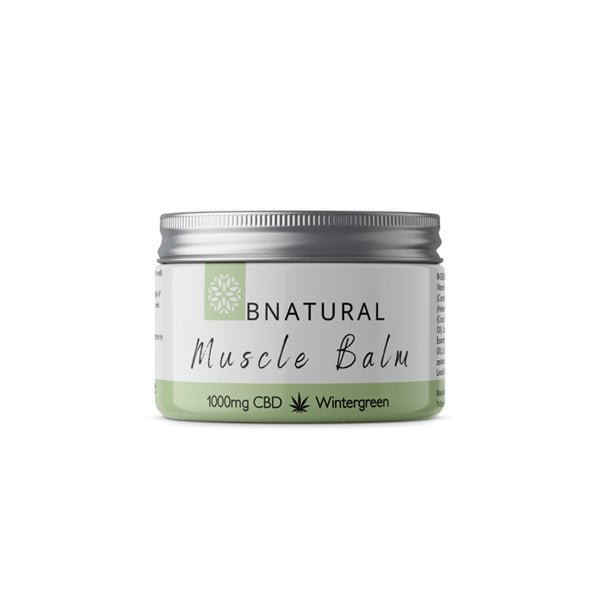 Crafted in house by using all natural and vegan ingredients, Bnatural's Wintergreen CBD Muscle Balm is ideal to use to relax your muscles. With it's soft texture, it helps to penetrate deep into the skin nicely. The wintergreen gives a lovely deep heat effect and perfect for massaging into your muscles and around your neck area.

Bnatural's balms are created through using high quality ingredients sourced by farms we have direct communication with. This balm contains 1000mg of CBD and does not contain THC which is a substance that has a psychoactive effect.

This beautiful blends together Mango Butter, Vitamin E, Hempseed Oil, Coconut Oil, Sunflower Wax, Almond Oil, Wintergreen Essential Oil, CBD & Cinnamon in a pleasing package.
1000mg CBD
50ml Tub
THC Free
100% Natural
Vegan Friendly
Directions:
 Before trying on a wounded or affected area, test the balm on your forearm first to ensure you are not allergic. If you have any reaction, wash off with lukewarm water and if symptoms persist, consult a doctor. Apply to the affected area of skin and massage in well.
Storage Instructions:
 Store in a cool dry place. Do not leave in extreme temperatures. Keep out of reach of children
THC Content<0.2%
See Our Most Commonly Purchased Items Below!