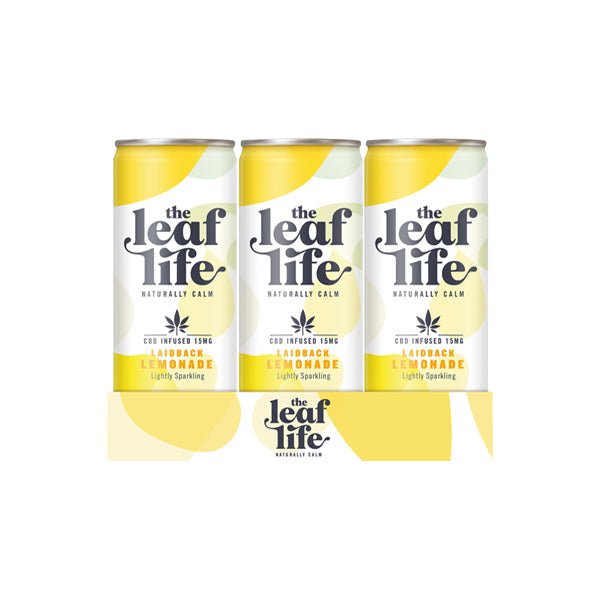 Infused with 15mg of CBD, Leaf Life's Carbonated Raspberry & Lemon flavoured Soft Drink will make for a new tantalising way to intake regular amounts of CBD in a fun and inventive way. Made with all natural ingredients (which are sourced for their respective properties), it is a lightly sparkling soft drink that once you've tasted the succulent blend of said fruits you'll feel more laidback. Once it is opened, please consume it within 24 Hours.
- 12 x 250ml Cans
- 15mg CBD
- Naturally Calm
- Lightly Sparkling
- 0% THC
Nutritional Information:
Average per 100ml:
- Energy 37.7Kj/7.7Kcal
- Fat: <0.1g
- Of Which Saturates: <0.1g
- Carbohydrates: 2.1g
- Of Which Sugars: 2.0g
- Fibre: <0.1g
- Protein: <0.1g
- Salt: <0.1g
Ingredients:
 Carbonated Water, Cane Sugar, Lemon Juice from Concentrate (2%), Natural Flavourings, Cannabis sariva L Extract (0.006%).
Contains 6mg Cannabidiol (CBD) per 100ml. Consult doctor if you are taking any prescription medication or if pregnant or breast feeding.
THC Content<0.2%
See Our Most Commonly Purchased Items Below!