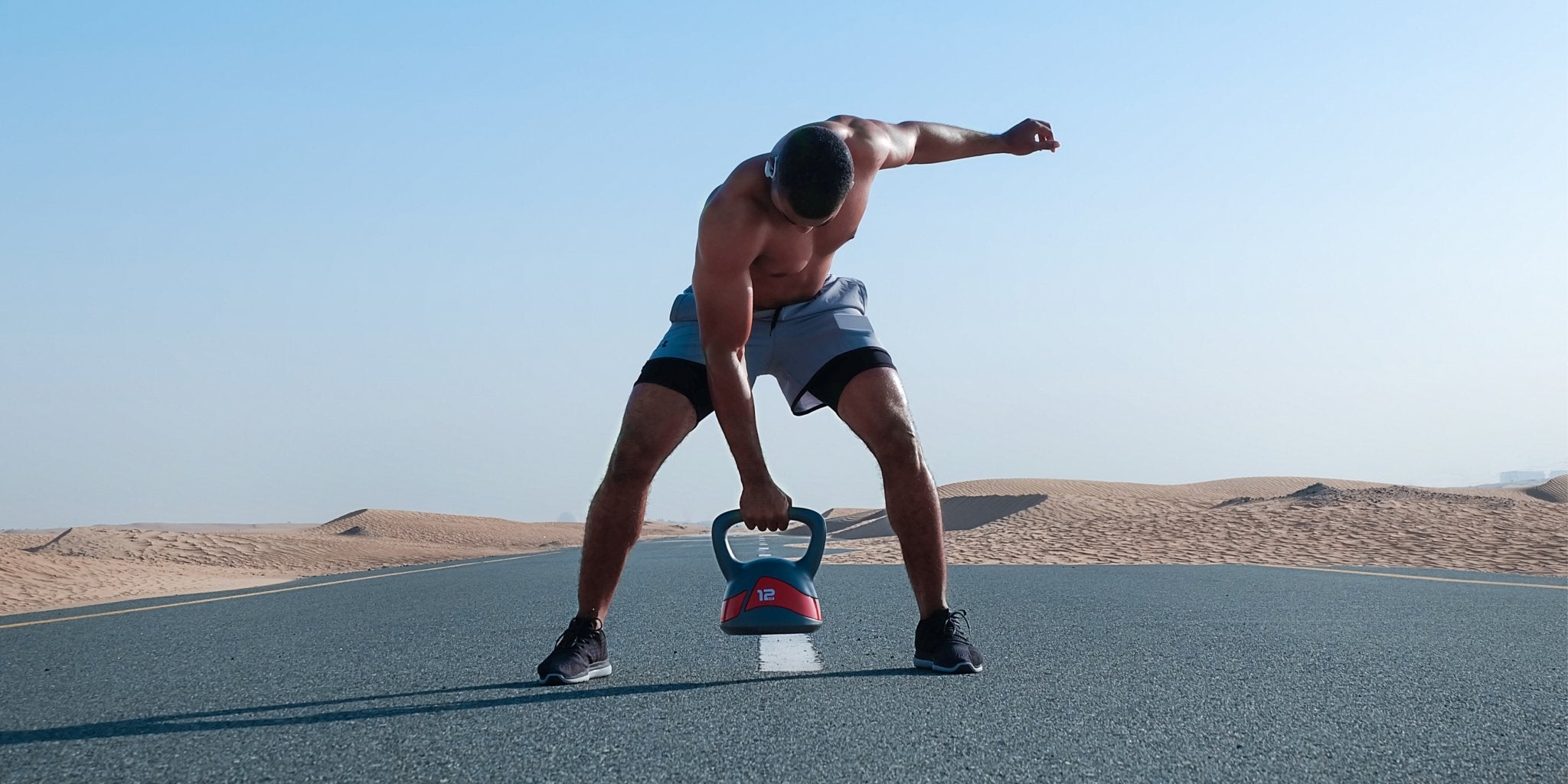 What Are The Best CBD Products For Muscle Recovery?
 What Are The Best CBD Products For Muscle Recovery UK?
CBD for pain, sport and muscle recovery have taken centre stage in recent years. Love Hemp CBD really took CBD for sports mainstream with the signing of Anthony Joshua as a brand ambassador a couple of years ago. Other brands have taken this further as we see various boxers, footballers, MMA fighters, runners and more join forces to take advantage of the benefits on offer from CBD for muscle recovery and wellness. This blog focuses mainly on CBD muscle balms, CBD creams, CBD salves and other CBD topicals and the supporting evidence for their focus on pain and recovery.
Best CBD for Muscle Recovery
Associated CBD have also been bringing athletes who are big believers in CBD for muscle recovery and deeper sleep. Recently taking on a national record holder athlete and pro MMA fighter Charlie Milner as an example, with a lot more to come. Using high quality CBD topicals from CBD Asylum for sore muscles, and then using the 1 step CBD oils for sleep and relaxation! A great CBD muscle recovery combo and looking forward to a big future with Charlie ahead! You can check him out headlining the Pro Meet at Caged Steel Sat 17th September!
What's the science on CBD for muscle recovery?
CBD interacts with the body's endocannabinoid system, which is involved in regulating pain, inflammation, and muscle function. One of the benefits of CBD is its anti-inflammatory properties, which can help reduce inflammation and alleviate muscle pain and aches. Unlike essential oils or other remedies, CBD is THC-free, meaning it does not produce any psychoactive effects or impair performance. Moreover, CBD is generally considered safe with few side effects, making it a popular choice among athletes looking to recover faster and improve their overall performance.
Compared to ingesting CBD, which can take anywhere from 30 minutes to two hours to take effect, applying CBD topically allows you to feel the localised effects quickly.
CBD's renowned benefits make CBD creams and CBD balms a great option for pain, inflammation, soreness and tightness relief in specific parts of your body. One 2018 study with over 300 participants with knee pain from osteoarthritis found a transdermal synthetic CBD gel significantly improved patients' worst pain score and physical function averages.
A more recent study specifically looked at CBD as a treatment for arthritis and joint pain here.
The results found the following: 
"CBD use was associated with improvements in pain (83%), physical function (66%), and sleep quality (66%)."
Pleasingly the study from last month August 2022 concluded:
"Clinicians and patients should be aware of the various alternative therapeutic options available to treat their symptoms of arthritis, especially in light of the increased accessibility to cannabidiol products. The present study found associations between CBD use and improvements in patient's arthritis symptoms and reductions in other medications. Future research should focus on exploring the benefits of CBD use in this patient population with clinical trials."
So it's really positive to see these uses of CBD grow in clinical significance, and certainly the further data supporting a reduction in patients taking other medications. 
Best CBD muscle balms for pain relief
We also have a huge collection of CBD muscle balms for pain relief! Many utilise hot or cold therapy style gels and heat rubs that work in different ways! It's sensible to use the hot and cold style gels at different points in your recovery.
A key point to understand when using CBD products, is if you are looking to recovery from general muscle tiredness and DOMS (delayed onset muscle soreness) or whether you are thinking about using these CBD muscle balms for an injury of some sort. Of course discuss this with you doctor as a prerequisite to any information provided here!
For the first few days after a muscle injury, we'd be most inclined to go for a cold therapy CBD gel for pain to meet the requirements of the classic RICE (rest ice compression elevation) that remains the underpinning to any muscle recovery plan. The Orange County 1000mg deep freeze gel really is a winner and one of the best CBD products for pain in our view! We even have the double strength 2000mg too! There is no doubt these CBD products help with muscle recovery from the responses we have had from our customers.
Another popular CBD muscle balm for pain and muscle recovery is the CBD Asylum 1000mg 100ml Muscle Rub. A great muscle rub with a high concentration of CBD for pain and muscle recovery and has all the benefits of a cooling, warming rub containing wintergreen, peppermint oil, black pepper extract and eucalyptus oil, in an easily absorbed cream. This CBD muscle rub is a popular choice for amateur footballers and for many who have played the beautiful game, will recognise the aroma as it is very similar to the universally used deep heat! Interestingly this CBD muscle rub does not have a heating ingredient but retains that great smell and can provide some pain relief.    
If you are looking for a CBD heated gel or cream to boost blood flow to your achy joints or muscles, Orange County CBD or Veritas CBD are your best bets. Orange County CBD Active Heat Balm 2000mg is infused with 2000mg Broad Spectrum CBD, and will help to improve one's muscle circulation and mobility to greatly reduce soreness and stiffness. Likewise the Veritas 350mg deep heat muscle balm is a cheaper and less powerful alternative, but will still give the heating sensation and warming benefits that can bring to muscle soreness and pain. We'd certainly advise these to be used for general soreness and stiffness, as opposed to in the early stages post of any injury! But of course always speak to your doctor first.
Best CBD for sleep and muscle recovery
Well there is certainly a huge range of CBD options but we have provided our key information and products for the best CBD for sleep here and this is well worth a read. But ultimately with many of our CBD products, if the CBD edibles such as gummies, oils and tablets have a profound impact on providing you a deeper and better quality of sleep, then you can rest assured (no pun intended) you are aiding your muscle recovery. The body recovers fastest when in its deep stages of REM sleep, so better quality deep sleep will lead to improved recovery.
Hopefully that gives you some insight into some of the science of CBD and muscle recovery and some of the best CBD products for sports that Associated CBD has to offer!
FAQs
Can I take CBD everyday?
Yes, you can take CBD everyday and in fact building up CBD in your system overtime can give some of the greatest benefits as opposed to one-off dosages.
Which CBD Oil is best?
We like to think variety is an important factor, and that is one reason at Associated CBD we try to hold a wide variety of CBD strengths, types and products! There is no best CBD out there, it is about what works best for you and your body.
Are there studies that can support CBD helping with anxiety?
Yes, there are plenty of studies that support CBD having effects on anxiety and many of our customers have left positive reviews for how it has supported them in this way. Some of our blogs look in more detail at these studies.
How much CBD oil should I take?
Well to be honest, ultimately it depends. If you are a new user, we would typically suggest trying a CBD isolate oil and going for a small dosage in the region of 10mgs. You can then build this up over the following days and weeks to test your tolerance and see how your body reacts up to a limit of 70mg. We always remind people that you can dose far higher than this, and there are studies that have supported its safety profile as high as 1500mg per day, but we would certainly not suggest anyone to do that!
Is CBD oil safe?
Yes, it is perfectly safe and legal to consume and all our products have a legal limit of THC below 0.2% and lab reports are available for all our CBD products.
Will CBD get me high?
No, CBD will not get you high as CBD is not the psychoactive element of Cannabis Sativa group of plants that gives the "high". This is the THC element and all our CBD products for pain relief contain less than 0.2% THC as legally permitted in the UK.
Thanks for reading, and reach out to us via chat or email for further questions! : )