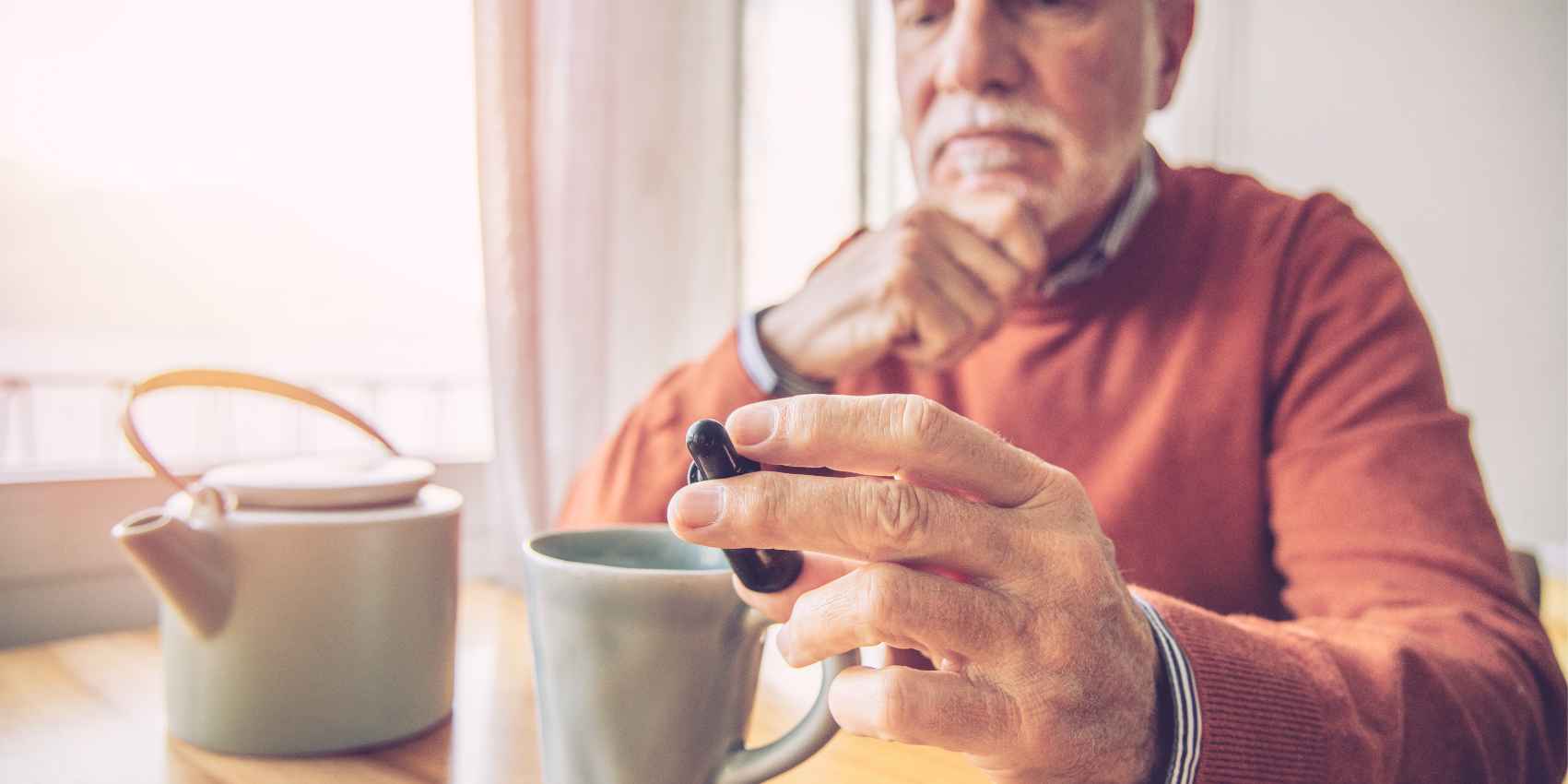 CBD for Arthritis in Seniors
CBD for Arthritis in Seniors
Welcome to an enlightening informational piece brought to you by Associated CBD, the leading CBD marketplace in the UK. Join us as we embark on a journey through the realms of CBD, exploring its potential benefits for seniors suffering from arthritis. As the No.1 CBD marketplace in the UK, we are dedicated to providing you with comprehensive insights into how CBD harmonises with the unique needs of our cherished elderly population. So, let us delve into the symphony of knowledge and uncover the soothing power of CBD.
Understanding Arthritis and Its Impact on Seniors
In this section, we shed light on arthritis and its profound impact on seniors. Arthritis, a condition characterised by chronic pain, stiffness, and inflammation, can significantly hinder the daily lives of those affected. As the elderly population is more susceptible to arthritis, finding effective solutions becomes paramount to enhancing their mobility and overall quality of life.
CBD Takes Centre Stage: A Gentle Symphony for Seniors
Here, we bring CBD to the forefront, showcasing its gentle yet powerful effects on seniors. Associated CBD proudly presents a curated selection of premium CBD products, specifically formulated to address the unique needs and sensitivities of ageing bodies. As CBD does not induce psychoactive effects like THC, it provides a safe and well-tolerated option for seniors seeking natural relief.
Unveiling the Potential Benefits of CBD for Arthritis in Seniors
In this section, we unveil the potential benefits of CBD for seniors with arthritis. Research suggests that CBD may act as a valuable ally in managing pain and reducing inflammation. By interacting with the body's endocannabinoid system, CBD promotes balance and well-being, offering a much-needed respite from the symphony of discomfort caused by arthritis.
Associated CBD's Commitment to Quality and Safety
At Associated CBD, we prioritise quality and safety above all else. Our marketplace hosts a wide range of rigorously tested CBD products, sourced from trusted manufacturers who adhere to strict quality standards. We ensure that all products are free from harmful contaminants, providing seniors with a reliable and trustworthy CBD experience.
Best CBD products for arthritis in seniors UK
So, if you are keen to try some of our natural solutions to help with your arthritis pain, or chronic pain issues, we've offered a few great buys below. Looking at CBD oil, some CBD capsules and also some CBD gummies. These will all offer something slightly different with how they are digested and released into your body, but can all potentially help with your arthritis issues.
Best CBD capsules for arthritis in seniors
One of our favourite CBD capsules for chronic pain are the full spectrum strong Orange County tablets.
Orange County 1800mg FUll spectrum CBD capsules - these capsules are great as they offer 60mg of full spectrum CBD per capsule, which is very strong, but are also full spectrum and come highly recommended by us and our customers alike. They are not the cheapest capsules on offer, but they are very effective. You can also view the other CBD capsules from Orange County here, with some lower strength capsules at cheaper prices if that is what you are looking for. 
Best CBD oil for arthritis in seniors
We have a huge range of CBD oils for arthritis and other ailments, but if we had to choose one, we'd suggest going with a high-strength Naturecan CBD oil. There are many to choose from, but we are going to suggest the 15% oil as a good CBD oil to help with arthritic pain.
Naturecan 15% 4500mg Broad Spectrum CBD oil - A super strong oil, broad spectrum which is also a great oil, along with full spectrum oils to promote pain reduction for arthritis. CBD oils (sublingual oils) are very commonly taken, and the Natuercan range is great and one of the first major brands to take on the space. We can highly recommend this oil.
Best CBD gummies for arthritis in seniors
If you are also someone who has a sweet tooth, CBD gummies can be a brilliant alternative for a more enjoyable way to take CBD than via capsules, or oils. They are of course digested in the stomach, so take a little more time to take effect, but are longer lasting and slower releasing.
The Supreme CBD 3200mg Gummies are very popular and provide great strength, full spectrum and good value. They taste great too, so if you are looking for a CBD gummy for arthritis in seniors, then go for this. A great choice.
Conclusion:
As we conclude our informational piece, we hope to have enlightened you about the soothing symphony of CBD for arthritis in seniors. Associated CBD, the No.1 CBD marketplace in the UK, is dedicated to offering seniors a harmonious solution that addresses their specific needs. Through our curated selection of high-quality CBD products, we aim to empower seniors to regain control over their lives and embrace a new chapter of comfort and well-being. Join us on this transformative journey as we continue to provide exceptional CBD solutions for seniors across the UK.